They say that Cienfuegos is the city that they like the most, but the rumor of the moment is that what Cienfuegos likes is Mandao and its delivery service. Well, as you read it: we are "mandándonos" all over Cuba, and now Mandao expands its service to Cienfuegos the Pearl of the South.
The people in Cienfuegos like to enjoy its boardwalk, walk proudly through its meadow, the largest of its kind in Cuba. Events such as the snapper run and eating "harina con jaiba" are also part of their most deeply-rooted customs. So here we come to try to make that Cienfuegos life even more enjoyable, as if you want to send yourself and ask for a "harina con jaiba" to the boardwalk! Download our delivery service app and try!
5 hacks of Cienfuegos
Since we love Cienfuegos, we went to browse and we brought you 5 facts that perhaps you did not know.
1. In the "José Mart픝 Park of this city is the "Arco de los Obreros" , similar to the Arc de Triomphe in Paris, in France, the only monument of this type in Cuba.
2. The Chilean poet Gabriela Mistral visited Cienfuegos in 1931, invited by El Ateneo de la ciudad to offer a conference on the literary work of José Martí­.
3. The city of Cienfuegos has the Paseo del Prado, the longest in the country with its almost 2 kilometers and guarded by its excellent architecture, where columns, galleries and continuous portals stand out.
4. Just 15 kilometers from the historic urban center, which is a Cultural Heritage of Humanity, Father Bartolomé de las Casas ceased to be "Encomendero" to become the Universal Protector of the Indians.
5. Cienfuegos is the only city in Cuba and Latin America founded by the French in the 19th century under Spanish rule.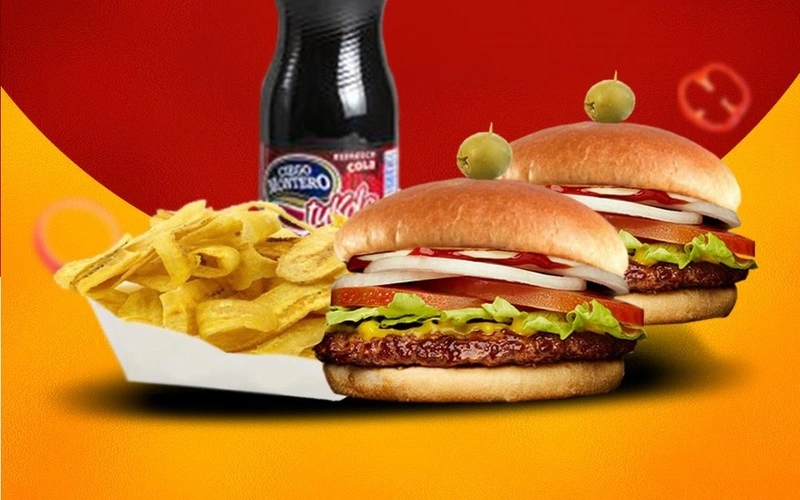 More than 200 establishments
Already in Havana the streets know our yellow backpacks almost more than we do. Wherever they call us there we are, swift and fast, and now that we are receiving the "Mandaosignal" outside the capital we are painting the island in yellow as we go.
We currently have more than 200 establishments and five thousand meals to choose from, spread over Havana, Matanzas, Holguín and now Cienfuegos! We are so loved in the previous provinces, and every day this family grows more! Hence our excitement with Cienfuegos!
About Mandao
Created and operated entirely by Cuban entrepreneurs, Mandao is a delivery service that seeks to use the availability of the Internet and the need for self-employed restaurants to serve their customers at home. We also make deliveries to agromarkets, and we offer baskets with products from local farmers in Havana.
Download the app for free for phones with  Android y iOs operating systems (iPhones). The courier company, created and operated by Cuban entrepreneurs, began operations in September 2019 and, to date, has more than 45,000 people using its platforms. Hurry to join us now that Mandao expands its service to Cienfuegos!
So now you know, Mandao has arrived. What are you waiting to download us? 😉