Mandao adds a new destination to its home delivery service route throughout Cuba. Trinidad opens its doors to us! The yellow backpacks are already rolling through the cobbled streets of this Cuban colonial town, thus bringing the flavor of tradition to every home, work and even Ancon beach. It's official: Trinidad opens its doors to Mandao.
Most of the dishes prepared in Trinidad find, near the sea and the mountains (as the emblematic song of the town says), a variety of ingredients that allows you to enjoy delicious meals. The Ropa Vieja, the Trinitario Stew, the Arropado, the Trinitaria Monteria or the fried pork bites al Escambray are some of the wonders that you can now order from the comfort of your home thanks to Mandao, additionally to the culinary tradition in renowned dishes made from fish and shellfish such as Paella Casildeña, Macasilda fish fillet or Escabeche de Sierra.
People of Trinidad know what they want to eat, and now with Mandao they can indulge in all tastes just by ordering through our application. Thus, they maintain that epicurean lifestyle where they don't miss a holiday. Any occasion suffices for a family dinner or inviting friends for a snack. For this reason, Mandao's arrival is a perfect match: brightening up the party is one of our specialties.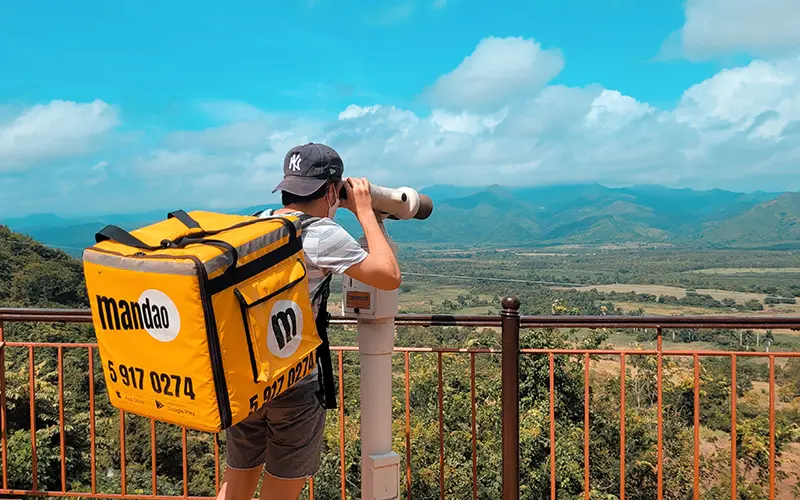 Five fun facts about Trinidad
1 – It was the third town founded in Cuba (January 4, 1514) under the name of Villa de la Santisima Trinidad.
2 – With its well-preserved architecture, Trinidad was declared a World Heritage Site by UNESCO in 1988, an endorsement that joins the popular recognition as a City Museum.
3 – Due to its colonial past, most of its streets are paved with a very unique stone called "china pelona".
4 – In Trinidad, you will find one of the few caves converted into discotheques in Cuba. Disco Ayala is 45 meters underground and belongs to the Las Cuevas Hotel.
5 – There is a zipline located at the Mirador del Valle de los Ingenios and it has a length of 1200 meters, its final section is designed for lovers of adrenaline.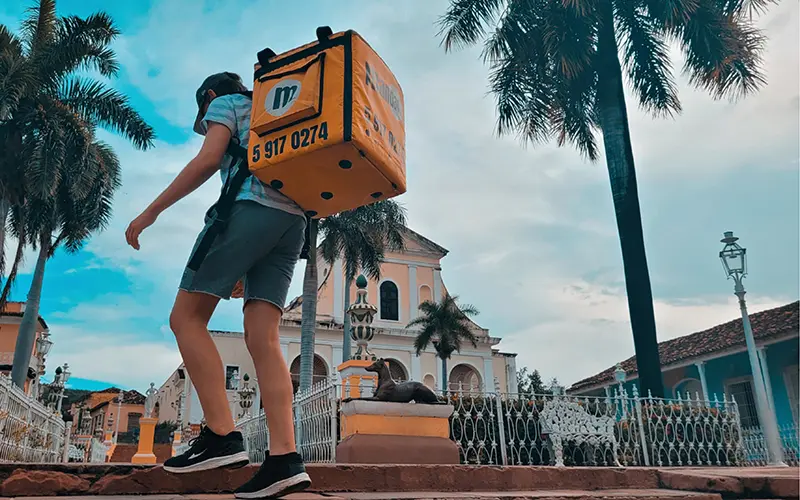 The most ordered delivery
Mandao will start in Trinidad with five establishments. The Adita and San Jose restaurants will offer international dishes, Creole food, and delicious desserts. La Botija offers us pre-made products to finish at home and Mexican food dishes. And Dulces Maily and Amy's Cake put at our disposal a quality pastry.
On our platform, we currently have more than 200 establishments. We also have more than 45,000 users and 10,000 meals to choose from across Havana, Matanzas, Holguin, Santa Clara, Cienfuegos and now Trinidad! In each of these areas our presence is part of people's daily routine, and reaching the Villa de la Santisima Trinidad generates further enthusiasm to grow and improve together with our users, the regulars and the new ones.