Technological advancement helps us every day: we can make video calls, communicate with people in other parts of the world, send photos and videos, share moments and be present with people we love no matter the distance. On many occasions, we want to be close to our family, even with a gesture and now we can do it. If you live outside Cuba and would like to send food, we tell you everything you need to know.
Send food to Cuba
Maybe you have wondered how to send food to Cuba and thought it was something burdensome, slow and difficult, but it's not. With the Mandao app you will be able to make all the shipments you want, from anywhere in the world: United States, Spain, Canada, or any other country in the world. If you want to send food to Cuba, we assure you that it has never been easier to manage.
What should you do? You have two options: download our Mandao application or log in from our website. There you will be able to review all the available options and choose the closest places to send it. If you want to give a nice surprise to your loved ones, this is your best option.
What shipments can I make?
The great advantage you will have with Mandao is that you can make any kind of food shipment to Cuba. Let's see some examples: sending food combos, choosing between different markets or businesses that are affiliated with the platform, combining vegetables with sausages, fruits with dairy products, even tea, coffee, or different infusions. You will also find a section with agro markets so that you can choose the food you want to send and that these are close to the place where you want to send them.
In addition to the combos we are mentioning, you can also send food of all kinds, such as condiments, meats, jams, desserts, viands, packaged food, etc. Also Mexican, Asian food or food from different countries whose cuisine has settled in Cuba. Mandao is an excellent option if you want to send food, have several options to choose from, and have it arrive safely.
What is the Mandao app?
The Mandao app can be a great help for you: it is everything you are looking for. Recognizing it is very uncomplicated because its logo is yellow with the "M" of Mandao in black, right in the middle. If you find it more convenient, you can also access their website.
You will see that the Mandao application is very easy to use and allows you to ship many products, search for your favorite dishes in the restaurants that are closest to your location, ship from home, shop at markets, businesses, stores, and order different types of combos or put together your own.
Making a shipment is really trouble-free: you enter the application or the website, select all the products you would like to send, and add the address where they have to arrive. At the moment, Mandao works in six Cuban cities. Then, you don't have to worry about anything else: the whole team is responsible for making sure that the orders arrive in the safest and fastest way.
Thanks to Mandao, there is no distance that prevents us from being close to the people we love and say present with a nice food shipment. What are you waiting for to make your first shipment?

How does the Mandao App work?
If you need to send food to Cuba you will need to know how the application works. The truth is that it is elementary but it never hurts to have everything clear. The first thing to do is download the application (available in App Store and Google Play) if you are going to use your cell phone or enter the website from a computer. Once you have done that, it's time to register. And that's it… you are ready to use it.
Now you will be able to see the markets and establishments that are closest to you according to your location, but if you live abroad you can add the location where you want to send the packages in Cuba. Once you have the location you can see all the combos that are available, and choose the business or businesses that you like the most.
Once you have registered, entered the location, and chosen the combos you want to send to Cuba you add them to the cart. Then you have to place the order and Mandao takes care of the rest: receives, processes the order, picks up, and delivers the order. They will be responsible for making sure that the order arrives in the best way.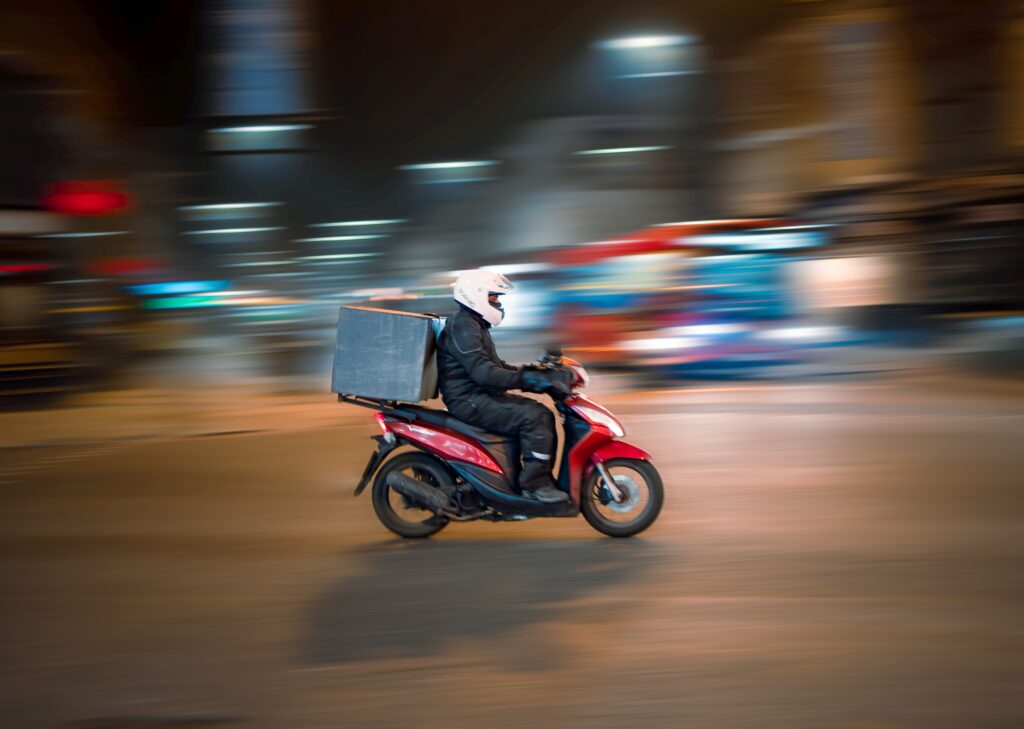 Another very interesting option that you will find in the Mandao application is to select the delivery date. You can choose up to 5 days after placing your order. This way you make sure to coordinate the shipment with your family or friends and make sure that someone can receive it. It is always recommended to detail very well the schedules and times needed for the order.
To which cities in Cuba can I send food?
Using the Mandao application you will be able to send food to Cuba by choosing the following cities: Havana, Santa Clara, Cienfuegos, Holguin, Trinidad, and Matanzas (city, Varadero, Cardenas, and Santa Marta). You can do it in a very simple way, you only have to register on the page.
It is always recommended to know in advance the establishment where we are going to order to make sure that our family or friends will like what we are going to order.
If you are thinking of sending food to Cuba you can rest assured that there is a serious company behind that will ensure that everything arrives in perfect condition, ready to enjoy. You just need to enter the page or application, register, fill out the form and that's it.