We all have a favorite drink, that inevitable at our parties or when we go to bars. The good news is that some of the businesses that deliver with Mandao have developed their own Cuban cocktails at home so that your drinking experience transcends the usual and even to help you carry these days of pandemic in better spirits.
Using traditional bases such as tequila, gin or our classic Havana Club rum, bartenders have spiced their creations with the wildest flavors, which far from appearing strange are capable of seducing anyone. To give you some examples: Be Safe from Oasis Nelva, the Bazuka Ed.2 from Grados, the Chilango from JÍ­baro or the Pazillero rums from Bar Pazillo.
READY TO DRINK COCKTAILS
The market for ready-to-drink cocktails is not something new in Cuba. In fact, i we have enjoyed this type of cocktails for some time now. Who does not remember the "Loco" from Havana Club? Now the aforementioned bars in the capital have also embraced this trend with environmentally friendly ideas, like recycling bottles of syrup or beer and using hermetic nylon bags. And yes, at the moment these cuban cocktails are available for delivery only in Havana, but we're going to keep moving all over Cuba!
Although these drinks are manually prepared and only have a basic industrial product (the spirit in question), you should know that behind them are professionals. Hence, the Mula Jíbara, the Cicloncito or the Yarini Kiss, from Jíbaro, are cocktails with a natural flavor, without additives, very refreshing. Only natural and fresh ingredients are used, which guarantees an optimal final customer experience.
"Arranged" rums have existed in Cuba since the time of the mambises. For example, aliñao, a tradition from the east of the island, is prepared when a woman announces her pregnancy. The drink is mixed with various fruits and pieces of sugar cane and stored for months until the birth to celebrate the arrival of the new baby with friends and relatives. In some families, it is even saved until girls' Quinceañera parties.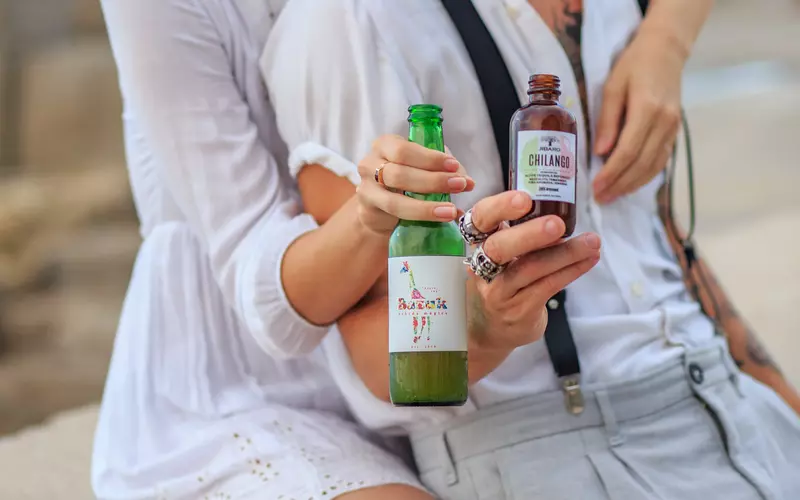 THREE CUBAN COCKTAILS FOR DELIVERY READY TO DRINK
Chilango: Mix Altos reposado tequila and mezcal as a base with smoked pineapple, ginger, and tamarind, and a dash of dark chocolate.
Be Safe: Beefeater gin mix with lemon juice, maraschino liqueur and a basil syrup with notes of cardamom and cloves.
Bazuka Ed.2: Havana Club Añejo 7-year rum mix with melon, pineapple and mango ferment, Vimang, grenadine liqueur and infusion of purple basil and yerba buena.
PAZILLERO. THE EXPERIENCE OF ARRANGED RUMS.
But if you are one of those who only dances with a drink, you should not miss the experience of tasting a Pazillero rum and finding your favorite among the variety we offer at Mandao. These arranged rums can be sweeter, others drier, more acidic, citric, spicier or silkier on the palate. They are an alternative to the powerful flavor of Cuban rum, without having to mix it with cola.
Although you have them available in Mandao, we will not hide the recipe. The preparation of a rum arranged in essence is basic: a maceration of ingredients and a rum, preferably white. Then, the mixture is left to rest in the rum until you obtain the desired product. The trick is in the techniques used to marinate, in the mixing of the ingredients -since they are not all pleasant-, and in the creativity of the person who makes them.
Pazillo already has a collection of more than 30 different combinations, including coffee and coconut, mint and lemon, cinnamon, passion fruit, mango, pineapple and ginger.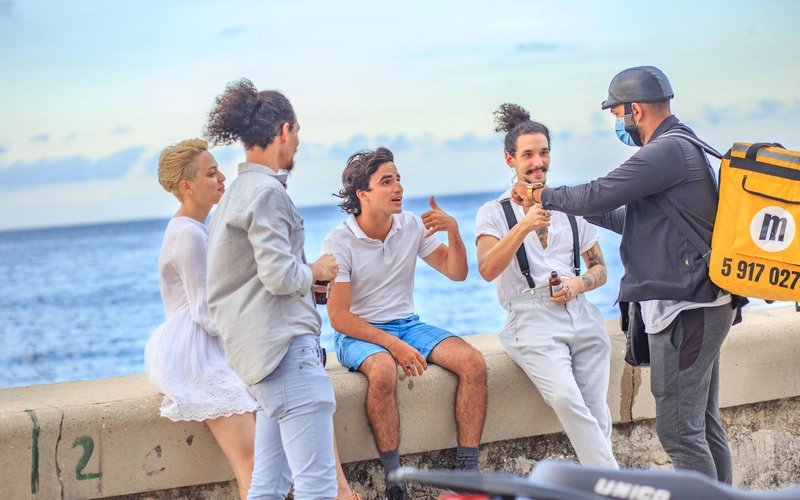 The best thing about both ready-to-drink cocktails and arranged rums, in addition to their flavor, is that they can be consumed anywhere and at the right temperature. They can be tasted with ice to lighten the flavor and, in the specific case of arranged rums, take them in the form of shots to liven up the party or more slowly if you want to enjoy them with a good conversation.
Don't forget to order the ready-to-drink cocktails and rums of the moment with Mandao!