They would feel they are not satisfied without a little sweet touch every day. Luckily, Mandao has a wide variety of pastry products that will raise your sugar level just by looking at them. In a good way.
The people from this province are certain that a party without sweets is not a party. The increase in pastry shops in Holguin caught our attention and we decided to learn about the favorite desserts of its people, their preparation and the traditional touch hidden behind each recipe.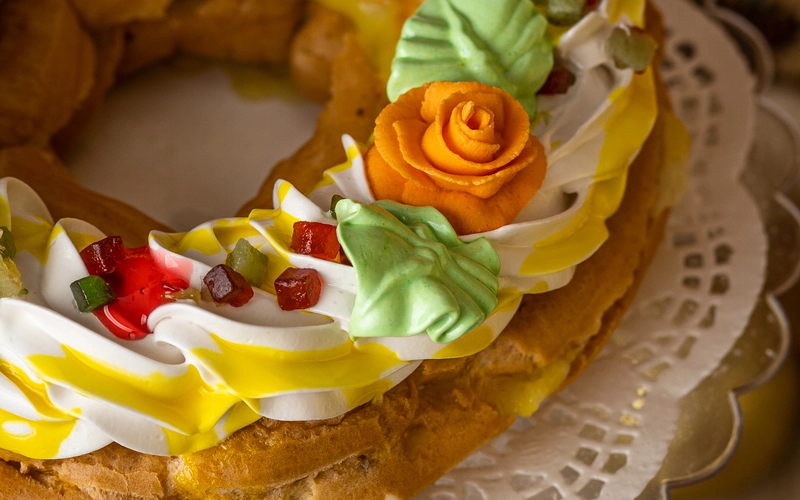 Pastry shops in Holguin. Where to find them?
At Dulces Finos Sandra, they say that the clients' favorites are the "desserts that contain chocolate, either in the frosting or as part of the butter cream in the filling. The sweets filled with boiled condensed milk filling, popularly known as fanguito (also known in other countries as dulce de leche), are also in demand. At Dulcerí­a Donaline, they agree that the favorites are those that contain chocolate and, additionally, "those made with milk, such as the tres leches cake and flans".
At Dulcerí­a La Perla they say that so far "the favorites have been donuts and peanut cakes, especially for sharing with family and friends, or to eat at breakfast, or as snacks or as dessert."
Cakes, donuts … There are all kinds of pastry shops in Holguín!
Besides ordering the chocolate frosted cakes, whose basic recipe consists of two vanilla sheet-cakes filled with cream and topped with Italian meringue and the aforementioned topping, Dulcería Donaline tells us that eclairs and Tres Leches cakes are very popular. The Tres Leches cakes are prepared by soaking the sponge cakes in milk and refrigerating them for a minimum of 8 hours to let the cakes absorb as much milk as possible, and then put them together by adding a filling with dulce de leche, boiled condensed milk or whipped cream.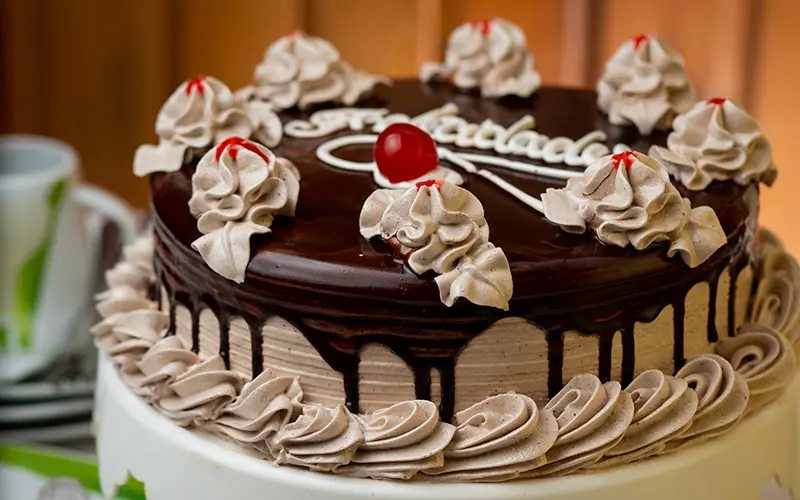 Dulcerí­a La Perla shared with us another popular recipe, their donuts, which are very easy to make. The donut is prepared by adding salt, oil, sugar, flavoring, color and flour in hot water and mixing it up quickly and let to cool. Once cold, five eggs are added, one at a time, the dough is then shaped and  placed on a previously greased tray, painted with egg white and baked for 50 minutes. 
Pastry shops and their traditions
Although there is a well known passion for sweets, pastry chefs try to rescue traditions through syrupy dishes, with dough that feels soft and moist on the palate, or with fruit pancakes or tartlets filled with fruit cocktails made of local and tropical ingredients that are easier to make and to get. Moreover, the tradition reflects in the craftsmanship of the process and in some cases, all the steps, from the preparation to the packaging for the shipments, are entirely homemade.
The happiness of the client
Other element that these teams have in common beyond flour and sugar is the satisfaction for a job well done and for happy customers who do not hesitate to order their baked goods again. "I can't put into words the feeling of satisfaction and pride, say the workers at Dulcería La Perla. Meanwhile, Sandra, at Dulces Finos Sandra, says she enjoys "knowing how much my clients have enjoyed my products. It gives me a very high level of accomplishment, of love for what I do. It makes me totally happy, it motivates me to work harder and better every day and to study to apply new techniques."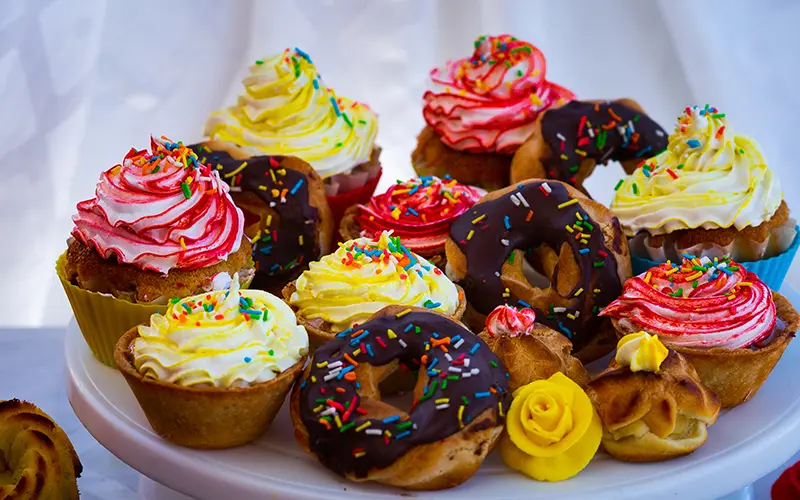 According to our data, people from Holguín have a sweet tooth by nature. Some of Mandao's best-selling products in that province are the Happy Cakes from Nancy's Cakes, the lemon pie from Dulces Finos Sandra, the mixed cake and the strawberry dobosh from Dulcerí­a Mayitos, the Eddyunior mini cakes, the sultanas and the real egg of Cakes Eddyunior. If your mouth is watering while you reading this, go and order with Mandao and send a treat of Holguín's sweet taste to someone there.
What is Mandao?
Created and operated entirely by Cuban entrepreneurs, Mandao seeks to take advantage of the availability of the Internet and the need for self-employed restaurants to serve their customers at home. We also make deliveries to agricultural markets, and we offer baskets with products from local farmers' farms in Havana. Download the app for free for phones with Android and iOs operating systems.